2014 Christmas Broadcast
WLVR Presents the Annual Holiday musical gifts from all genres and timeless classics for your Christmas celebration and Holiday cheer. Please join us for a festive celebration and lock in to your #1 Preset for the entire Christmas holiday starting Wednesday the 24th at midnight and ending Christmas day at midnight.
Christmas Day at WLVR, we are proud to present the incredible talent and voice of Raul Malo's encore performance of his SOLD OUT Christmas Show at the beloved Godfrey Daniels. For those who couldn't be there , tune in on Christmas Day at 2PM to hear Raul's concert. Thanks to Big Kev, Ramona at Godfrey Daniels and of course Raul for an unforgettable performance!
ANOTHER CHRISTMAS CAROL by A. Lytle Dickens,  a radio play written by WLVR's Mr. Meanor will be broadcasted again this year for your Holiday amusement!
This original lampoon of Dicken's classic A Christmas Carol was voice acted by the Touchstone Theater Ensemble and Apprentices. Harken back to yesteryear when the family gathered round the radio and fire and listened with imagination and joy.
TURN OFF THE TV AND TURN ON THE RADIO!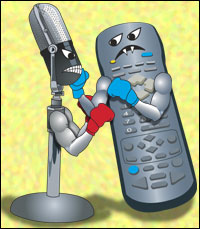 SATURDAY Christmas Eve  Play Begins 12-1PM  and replay 7-8PM
SUNDAY Christmas Day Play Begins 7-8PM
——————————————————————————————–
WLVR on LOCATION
WLVR will be on location at Catasauqua Park  for the Lehigh River Blues Jam Friday June 17th thru Sunday June 19th. Join us for bluesin' crusin' time at the Lehigh River Blues Jam!
Click on the Poster above for the scheduled bands and more info.
LVR and the COMPACT DISC CENTER celebrate with stores all over America its Independent Record Store Day  on Saturday April 16th.
LIVE ENTERTAINMENT -PRIZES – FREE STUFF- SPECIAL RECORD STORE DAY VINYL  & CD RELEASES and lots of rockin' fun!
WIN a $100 Gift Certificate
PERFORMING LIVE 
11:30 AM – MIDNIGHT SHIFT  Pure rockin' rollin valley faves

1:00 PM  GRAHAM PARKER ( That's Right… Graham Parker stopping in to play after his Godfrey Daniels performance on Friday April 15th)
2:30 PM JACK MURRAY
4:PM MARY FAHL (Formerly Of October Project and performing at Godfrey Daniels this night ! )
Hang out with some of the WLVR staff at The COMPACT DISC CENTER located one block north of Liberty High School at 1365 Easton Ave.
More info: CDC # 610-868-3070
"PLEDGE A REQUEST
To RAISE The TOWER of POWER"
33 WATTS to 200 WATTS
For the first time in our broadcasting history, WLVR will reach out to the listening community for help to complete our transmitter upgrade.
Thanks to Lehigh Alumni WLVR has already raised half the funds needed to complete the project.
WLVR's goal for this fundraising campaign is $20,000.
YOU can help by "Pledging a Request". WLVR will play your song if we have it for your pledged amount and thank you on the air.
Maybe you would like to come in and spin with your favorite WLVR Jock?
Find out more info on our SUPPORT page.
Show your love for LVR and hear the song you want … help us RAISE the TOWER of POWER for more listeners to enjoy the unique programming  of WLVR.